Discussion Starter
·
#1
·
So, here in Wisconsin we are looking at a decent snowfall. Last night there was a dusting, enough to cover the ground. This morning, about 4 inches so far. Took the car out both last night and this morning, and let me say, this thing is fun (to an extent) when you turn off the nanny, and when its on, the beast stays straight and goes. Now, let me start by saying I am running on Blizzak snow tires. I got in, turned off traction control, put it in sport mode, and started power sliding. Why I said above "to an extent" is because even with traction control off, it still is not completely off. It jumps in when you get
too squirrelly
for its liking. When I had sport mode off, and traction control on, the car stayed very planted, even when I was trying to push it, everything kept that car moving forward without issue. I trust that this car will keep me safe in Wisconsin winters.
One thing I will also say, the wheels I have build up with snow pretty easily.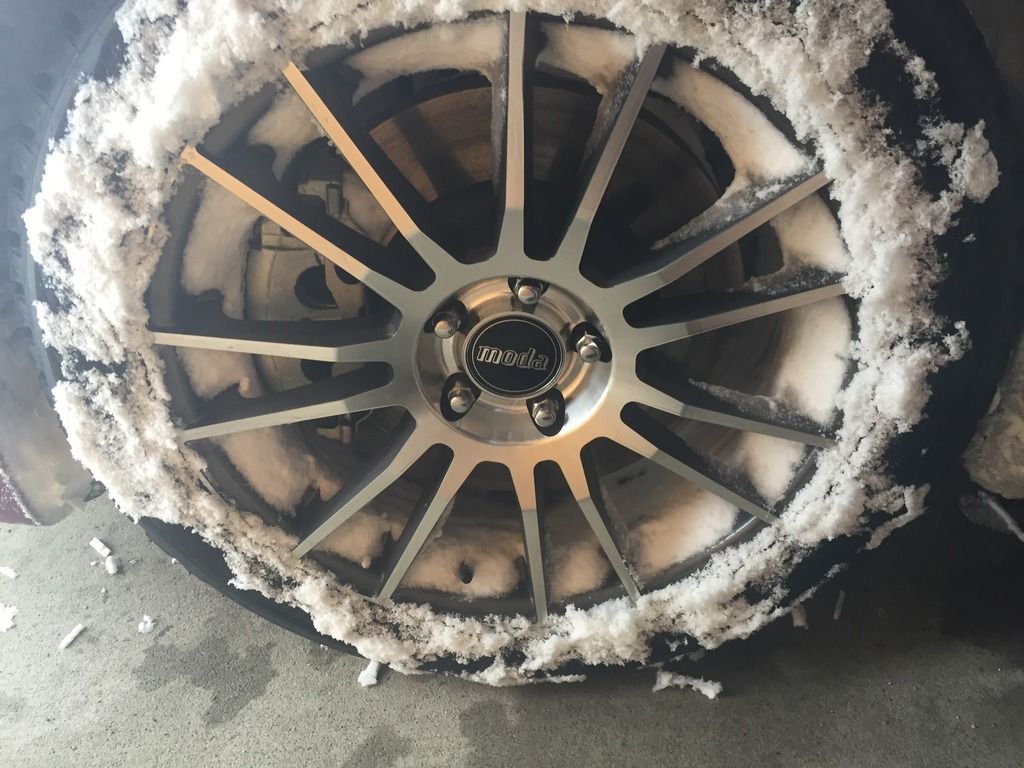 But I am back home after my little excursion safe and sound. The car is back in the garage. I am happy.