Here's my setup. Videos are from the night I picked it up. Planned on making better ones but I have not gotten around to it yet.
Muffler delete with two Vibrant Ultra Quiet Resonators and some pretty tips. Left every ahead of axle in place.
I get some drone/annoying sound around town at light load between 1700-2000RPM. I've only driven ~300mi since I got it done, but it seems to have mellowed out a bit or I'm getting used to it, not sure which.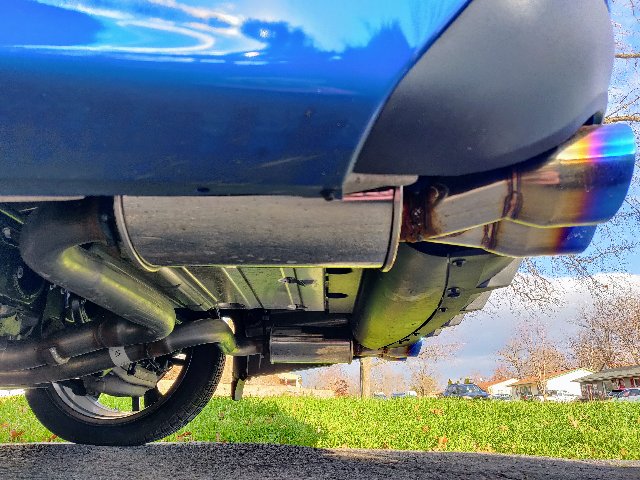 https://youtu.be/D3WR4mRuxa4
https://youtu.be/Vjr4VI8cwZk
https://youtu.be/ai9uVVTz6q4
Just made this one.
https://youtu.be/YWdA0RdhuV0