TL;DR You are looking for:
Cone/Conical/Acorn
M14x1.5
~1.6" OAL
Hex/wrench size to taste
Color to taste
I recently spent several hours going down the rabbit hole of researching lug nuts - I never knew that they weren't just all standard for all cars. Figured I'd make a thread for anyone else looking into this topic and save them some time.
Background
In their infinite wisdom, Ford decided to use two-piece lug nuts on their cars. Basically, one piece is the steel "core" lug nut itself, but there is also a second piece that's a softer outer skin of sorts that encircles the first piece. The problem with this design is that the outer piece is succeptible to moisture that can cause it to expand or swell, at which point the lug nut wrench that came with your Ford no longer fits. The best case scenario is that you just go buy new lug nuts; worst case scenario is you're stuck on the side of the road waiting for a tow truck. Mind you, Ford claims that the warranty doesn't cover this issue. Here's what these silly lug nuts look like: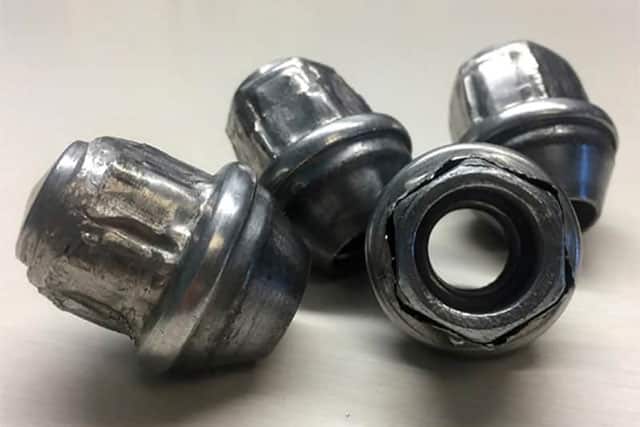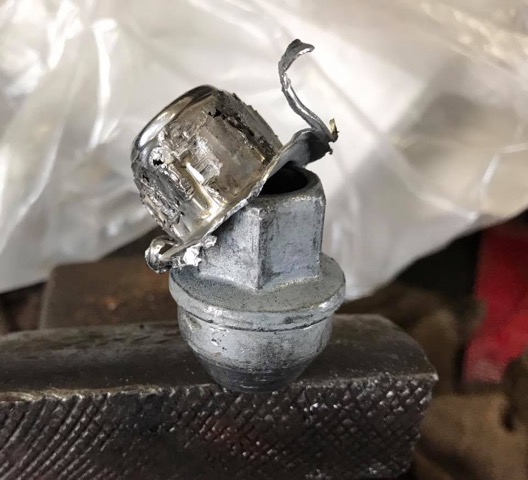 (all from Google)
This is a pretty well known problem. In 2017 there was even a class-action lawsuit against Ford but it was dismissed in 2019.
The suit alleges Ford designed lug nuts that swell and delaminate after changes in temperature and exposure to moisture. Read the news at Car and Driver.
www.caranddriver.com
Lug nuts used by Ford Motor Co. remain a source of controversy — and concern for some Ford dealership service departments — even after a federal court this year dismissed a proposed class-action lawsuit alleging that the two-piece design was defective and dangerous.
www.autonews.com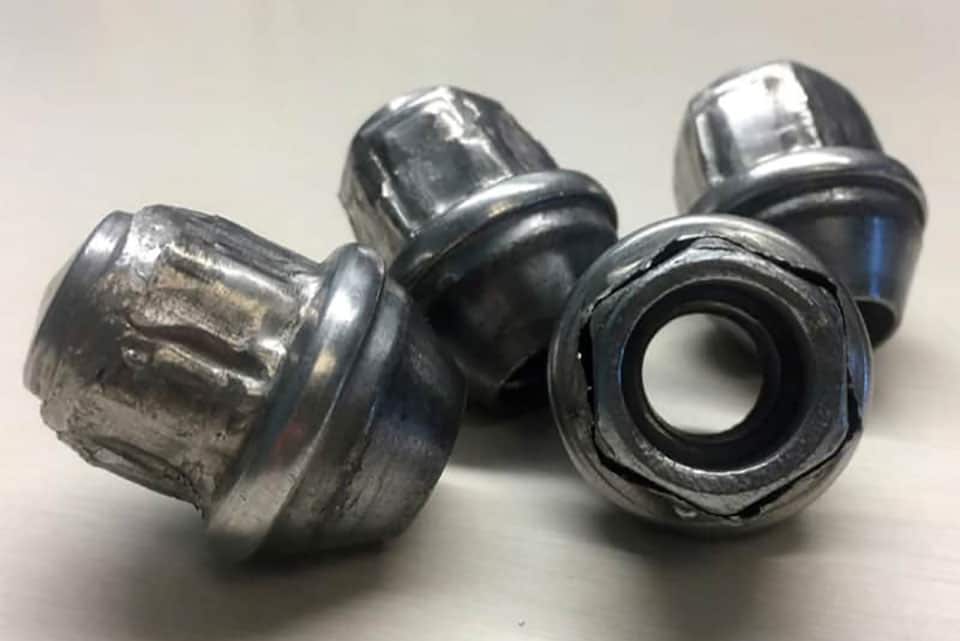 Most lug nuts are one piece of hardened steel, but Ford chose a design that puts an aluminum cap over a steel core. The cap is notorious for swelling and delaminating when it gets hot, and it's also a great place to trap moisture and promote corrosion.

www.fordproblems.com
A lot of people (myself included) find it best to pro-actively replace the lug nuts before they become problematic.
Geeking Out About Lug Nuts
There are several designs for the "seat" of lug nuts - that's the part that faces inward, closer to the center of the car. The seats come in various angles and are designed to work with a specific application to ensure a tight (and safe) fit. There's also a question of the length/depth/size of the seat and the lug nut itself. Then there's the size of the bolts. Feel free to read more about lug nuts here, you nerds:
Do you know what lug nut size and type your vehicle needs? Check out our comprehensive lug nut sizes chart to make sure you're...

cartreatments.com
Your Car
The bottom line is that our 17-19 Fusion Sports have Cone/Conical/Acorn seats and the correct thread size is M14x1.5 - a lot of websites list the regular Fusion's size but trust me, the Sport is M14x1.5
Your Options
Two companies get recommended a lot: Gorilla and McGard. Gorilla is more affordable but seems to be hit or miss - some people love them, some say they rust quickly. I shelled out the cash for McGards because I didn't see any negative reviews at all and they're made right here in the USA. Obviously chrome vs black is your own choice.
You can go to the manufacturers' websites and look around for Cone/Conical/Acorn M14x1.5
Two considerations I ran into:
1) Overall length varies between different lug nut models. I think that lug nuts that stick out too far are ugly so I went with a model that's 1.635" (McGard 64072).
2) The "hex diameter" you see listed on websites refers to the size of the lug nut wrench or socket that you will need. Stock Ford is 21mm but I couldn't find lug nuts I liked in that size and my OEM wrench is missing from my trunk anyways, so I went with 22mm. This meant that I had to buy a new wrench - I ended up buying a breaker bar and a 22mm socket.
One of my wheels had swollen lug nuts already and I had to use the 22mm socket, the rest came off easy.
Edit: the lug nuts in these cars have to be torqued to 150ft-lb, which is more than any car I've had before. Get a torque wrench!
Hope this helps someone out there.